Southview Cottages COVID-19 Response
The Southview Family is committed to your well-being and measures have been put in place to ensure that we continue to offer an experience that is as safe as possible for everyone. 
We are doing so by complying with all Peterborough Public Health and Public Health of Ontario recommendations.
The health and safety of our guests, staff and community are our top priority. We are keeping out staff up to date on newest procedures and implementing a communication and training strategy with our staff to ensure that everyone is practicing preventive behavior. 
Please help keep our Resort safe by staying home if:
You have had a suspected or confirmed case of COVID-19 in the last 14 days or have been in close contact with someone who has.
OR if you are experiencing any symptoms of COVID-19 including: cough, fever, respiratory problems or sudden loss of smell or taste. 
Safety Policy:
We are limiting the number of people allowed in the office at a time. 
Masks or face coverings are mandatory when entering our Office.
Pool is open - must be reserved at main office (9am-8pm daily)
Playground and Beach are open - social distancing applies
Waterfront sports equipment will be available by sign-out at office (9am-5pm daily) 
Life Jackets are disinfected between each use.
Boat Rentals are available for 2021 bookings - all boats are disinfected between uses. 
Laundry facilities are open to one guest at a time, social distancing applies.
Fish cleaning houses are open are open to one guest at a time, social distancing applies.
During your stay:
We have increased the frequency of cleaning and disinfecting all common areas.
All cottages will be sanitized with the best virus-killing products/cleaners from top to bottom – focusing on high-touched surfaces (door handles, light switches, remotes, and all kitchen appliances/furnishings/kitchenware) 
Disinfectants and hand sanitizers are available at all common areas. 
Cancellation Policy:
Have peace of mind booking with Southview Cottages during these unprecedented times. For all new bookings: If travel is not possible due to government regulations/restrictions or border closures we will offer full refunds less a 10% fee on your deposit or you can carry your deposit till a later date with $50.00 off weekly cottage rentals.
As always, please feel free to contact us by email or phone should you have any questions of concerns.
Sincerely,
The Southview Family
1-705-939-6761
All RV's must be self sufficient with bathrooms OUR PUBLIC WASHROOMS ARE CLOSED DUE TO COVID
WEEKLY: Saturday – Saturday, Check In 1:00pm • Check Out 9:00am
WEEKENDS: Friday – Sunday, Check In 3:00pm Fri • Check Out 3:00pm Sun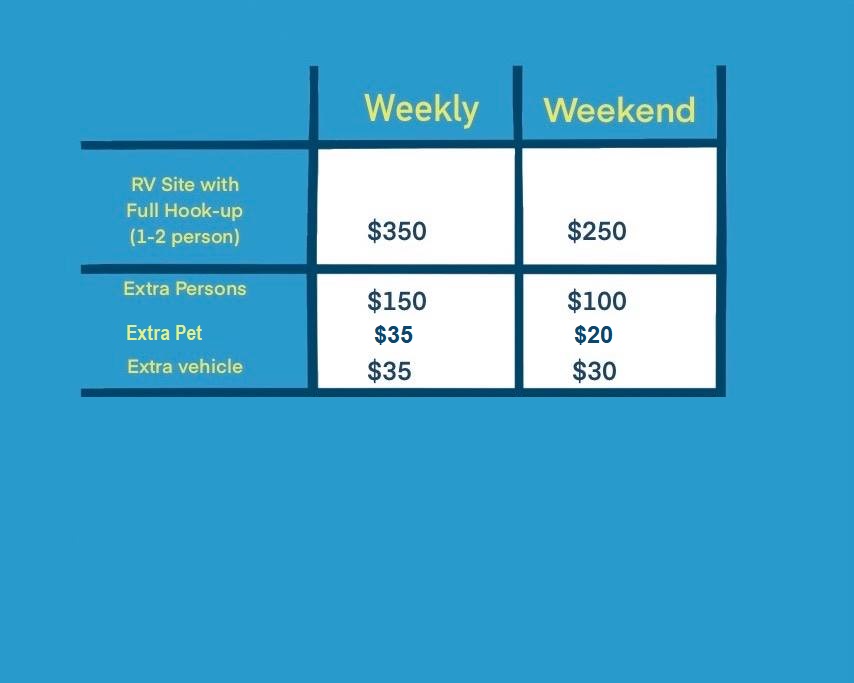 One motorized vehicle and one sleeping facility per site.

DEPOSIT: of $100.00 per week and $50.00 per weekend to reserve.

Deposit will be refunded less a cancellation fee of $50 if cancelled 30 days prior to arrival. Within 30 days of arrival deposit is non-refundable.